WHY WE BUILD WITH WORDPRESS
THE POWER TO GO GLOBAL

WordPress has an active community maintaining translations of the user interface for more than 100 languages and the software supports multilingual content.

YOUR CONTENT ON ANY DEVICE

Publish on the go from wherever you are. Responsive themes and images deliver content fast to your visitors, and the responsive admin makes managing your site easy.

WEBSITES FOR EVERY USER

WordPress is continually improving so everyone can perceive, understand, navigate, and interact positively with the web. WordPress is made for everyone.
SECURITY IS CORE TO WP

Automatic security updates, a dedicated security team, and fine-grained user access controls make WordPress trusted by some of the biggest brands around the world.

SHARE CONTENT

WordPress easily connects to Twitter, Facebook, and other social networks to share your content across platforms and embed social updates on your website.

FROM SMALL TO ENTERPRISE

WordPress scales to serve billions of pageviews a month as it does for sites like Facebook's Newsroom and CNN. Host millions of websites with the built-in multisite feature on a single install.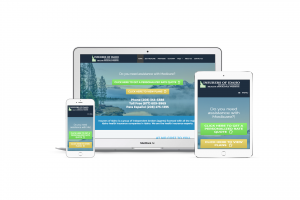 I know, I know, it's insurance. But hey, somebody's got to do it, right? And if you need insurance wouldn't you want to work with a company that looks out for you, finds you the best deal and does it at no cost to you? That's what Insurers of Idaho does. They are an insurance … Read more
Check out our TeePublic Store