Project: Rock Canyon Amphitheater
Rock Canyon Amphitheater is a new music venue located in Twin Falls, Idaho. The owners, Mark and Curt Gallegos, have several years of music and production experience with high end clients. They have provided staging, sound and instruments for several top name musical artists and events throughout the United States and internationally.
The brief for this logo was to include a unique landmark in the Twin Falls area, The Perrine Bridge. Both Curt and Mark wanted a logo that would be a part of the community and be able to clearly state what Rock Canyon was about - entertainment.
The guitar pick shape lends itself well to help shape the canyon walls that The Perrine Bridge spans, while the "Guitar R" reflects the musical aspect of the business.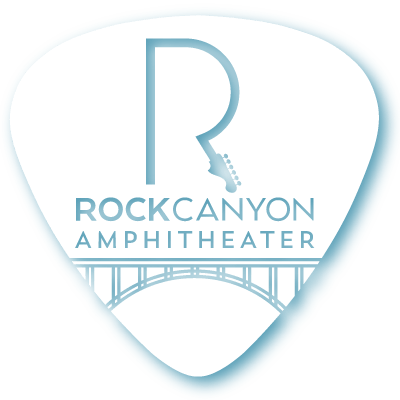 Feedback
Dude, you hit a freaking home run. This logo looks awesome and will really help build our brand awareness as a premier event center in the area. We get nothing but compliments on how this logo rocks!
~ Curt Gallegos, Rock Canyon Amphitheater