Project
We worked with custom home builder John Asbury to create a website that illustrated his attention to detail, craftsmanship, and custom home options that he offers to clients.
The site needed to have a variety of options to display photo galleries of homes, plus the floorplans.
As opposed to his previous site, John wanted a clean layout so we opted for less text in order to "let the photos do the talking". John also wanted the ability to feature videos on the site to illustrate various features of the home and communities where he builds client's homes.
Before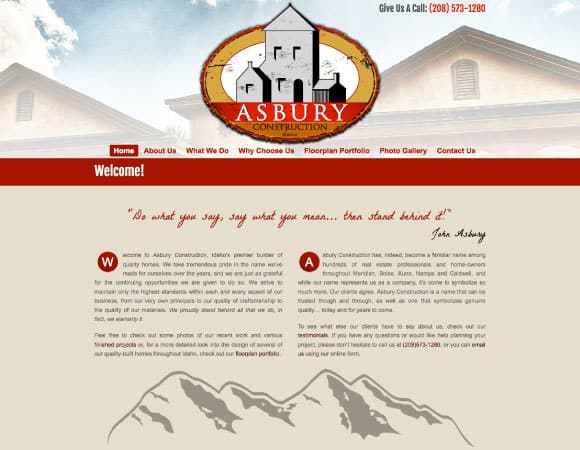 After